South African Football Asocciacion  has a plan to bring new coaching style for the young starters that want a coaching license.
First of all, football nowdays is more complex than many managers measure.It includes other spheres of life like social sphere, goverment and the organisations within football itself.
Federation of South Africa present a recipe with eleven streams to catch the objective of being a manager.That includes seven other streams to make real the strategy of managment for the new trainers.
According to SAFA Vision 2022 program these are the steps:
Develop and entrench a uniform South African National Football Philosophy;
Build a rich and robust Talent Identification & Development Pipeline that starts AT THE LATEST at U13 at a Local Football Association (LFA) level;
Build and administer a comprehensive National Competitions Framework built on a foundation of licensed and developed clubs;
Train and deploy sufficient Coaches to reduce the coach to player ratio of 1-300 at the time to a ratio of 1:20 or 1:30;
Upgrade Football Infrastructure and Administration at all levels;
Identify and utilise the best technology at all levels;
Utilise the best researched and most up to date practice of Sports Science and Medicine to ensure full development of players.
Full program includes support for the womens football, social assistance and goverment collaboration.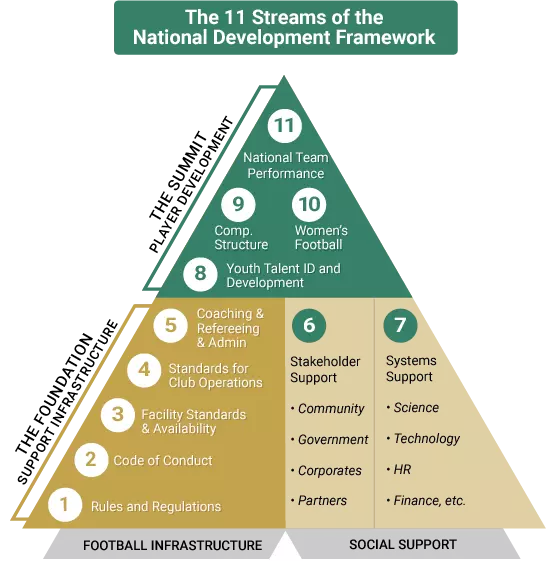 Vision 2022 seek to improve quality, competitiveness making role more stable and strong.This will bring a new coaching system where new trainers can fit the fast changing of the game.