Roma and Feyenoord will meet for the very first time in a final in Albania. Tirana hosts the final of Uefa Conference League in an friendly enviroment for both teams. Albanian fans though have not spared the surprises for AS Roma manager Jose Mourinho. They have designed a giant post for him in Polytechnic University in Tirana.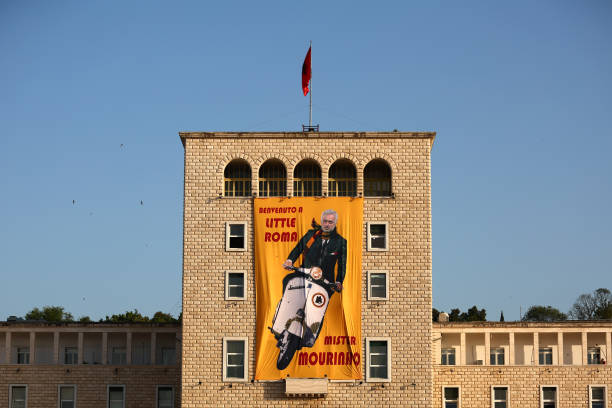 That is not the first time for Jose Mourinho playing in a european final, where he has won in total four trophies. Two Europa Leagues one with Porto and Manchester United and two Champions Leagues with Inter in 2010 and Porto in 2004. Roma has not succeed in a european final, lost finals with Liverpool in 1984 in European Cup and Inter in Uefa Cup 1991. Feyenoord can make it for the third time for each trophy, Champions League, Europa League and Conference League.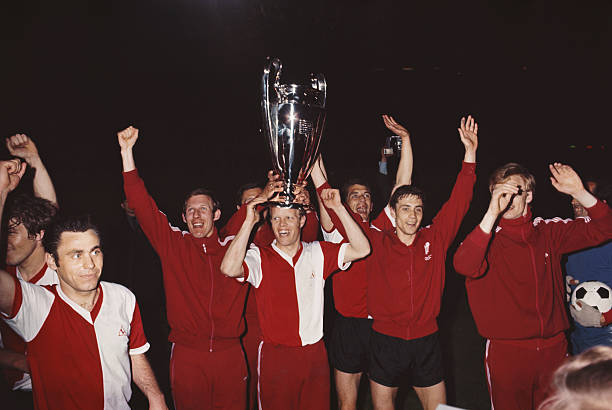 Both managers have their impressions about the final. Jose Mourinho add that Roma deserves to be in the final.
"We're at the end of this journey, at the end of the season. We played a 'final' at the weekend, to secure UEFA Europa League football for next season, and we did it. We have written history to be in a European final but, of course, being in a final you have to win it and write history."
We managed to keep the enthusiasm at a good level, without exaggerating and keeping the focus on playing. The players are focused, with the right mindset and joy – you need joy to play this kind of game."
Coach Arne Slot says that they know what to expect and they know Roma very well.

"We know what to expect, but you never know – sometimes their coach has a little twitch in his game plan," anticipates Slot. "But we've seen a lot, so we hope we're prepared in the right way, and if he does surprise us, I just said to the Dutch media, we've played 55 games so I'd be a bit surprised if he could think of something that we haven't had yet.
We've seen a lot of Roma's games. They almost always have the same style of play. It would surprise me if Roma try to play out from the back tomorrow; I expect them to play long balls over the back of our defence. Although… you never know."
Both teams will play an intense match. Game will be decided in the midfield and any mistake can result crucial for the game and the teams also.Managers have any doubts about the line ups but they have decided the starting eleven, at least without any incidents happening before the match.
Line-ups
Roma: Rui Patrício; Mancini, Smalling, Ibañez; Karsdorp, Cristante, Sérgio Oliveira, Pellegrini, Zalewski; Zaniolo, Abraham.
Feyenoord: Bijlow; Geertruida, Trauner, Senesi, Malacia; Aursnes, Til, Nelson, Kökçü; Sinisterra, Dessers.