Real and Liverpool will face each other in a memorable final after Kyiv in 2018. Fresh memories for both sides with that shoulder injury of Salah that left him out and lead Madrid in their 13-th trophy. Few things have changed. Bale is in the bench for Real and the team has a new rider Carlo Ancelotti.
Italian will seek his fourth Champions League trophy, winning it previously with AC Milan twice in 2003 and 2007 and with Real Madrid in 2014. Klopp eyes the second after the success against Tottenham back in 2019. Two managers have played ten against each other and Ancelotti has the advantage with four wins, three wins are for Klopp and three draws.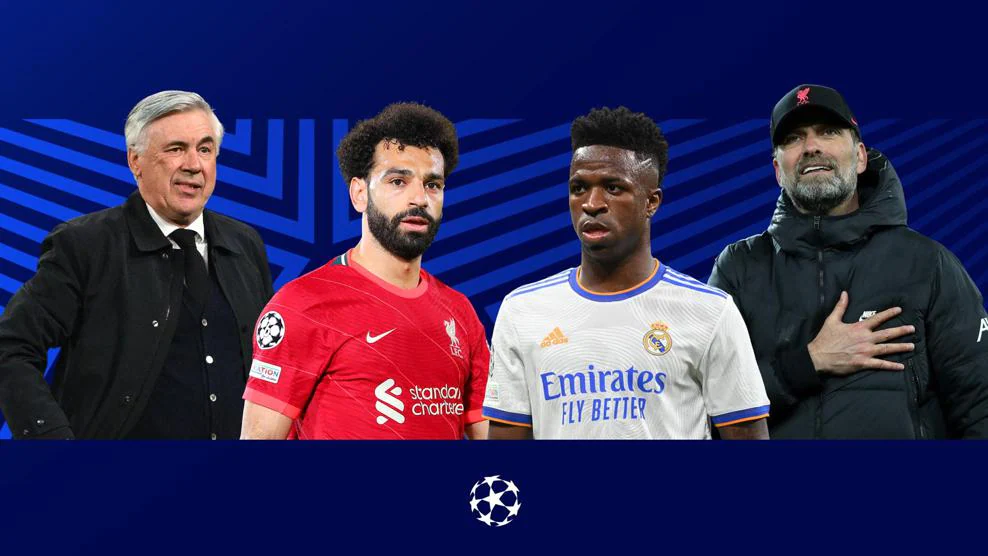 Two sides play in Paris for the second time as they faced each other in Parc des Princes. Alan Kennedy was the man for the reds in Paris, scoring the goal that lead them to victory. It was the third european title for Liverpool in a stadium with a 48'360 attendance.
Managers come with some decisions in this final. Klopp and his squad fit and ready and his choices for the attacking line are unchanged since the last meeting in Champions League. Together with Salah and Mane could be Diaz a precious jam for Kloop armory.Klopp himself has declared that he is already proud by what he has achieved so far in the competition.
"Outstanding, massive – it feels like the first one because it's always so special. The mood is good, very good. We're really excited about being here now and getting a feeling for the stadium and the occasion. History will tell us what people say about us, but I'm very proud of what we've done so far.
"They're the most decorated club in the competition. Some of their players can win it for a fifth time and the manager can win it for the fourth time. We can't buy that experience, but we're here for the third time in five years – that's special. We're not thinking about how it will feel to win. Being 'us' at the highest level would be really cool."
Ancelotti has some doubts in Valverde, but the spaniard will take place before Rodrygo in the final. Rodrygo has been outstanding from the bench and will be italian's hidden card in the final. Carlo Ancelotti said that is strange that Real is in the final eleminating all Champions favourites.
"Something strange has happened. Since the start of the season we have played very strong teams who believed they'd win the Champions League – Paris Saint-Germain, Chelsea, Man. City. Credit goes to the players and our fanbase, who push and push and push. The shirt carries weight – the pride of the club. For me, a final with Liverpool is like a derby because I continue to be an Evertonian."
Liverpool
Route to final: Group B winners, 2-1 agg vs Inter (R16), 6-4 agg vs Benfica (QF), 5-2 agg vs Villarreal (SF)
Form (all competitions, most recent first): WWDWDW
Where they finished: 2nd in Premier League, FA Cup winners, League Cup winners
Real Madrid
Route to final: Group D winners, 3-2 agg vs Paris (R16), 5-4 agg vs Chelsea (QF), 6-5 agg vs Man. City (SF)
Form (all competitions, most recent first): DDWLWW
Where they finished: Liga champions
Line ups:
Liverpool: Alisson; Alexander-Arnold, Konaté, Van Dijk, Robertson; Henderson, Fabinho, Keïta; Salah, Mané, Luis Díaz
Real Madrid: Courtois; Carvajal, Éder Militão, Alaba, Mendy; Kroos, Casemiro, Modrić; Valverde, Benzema, Vinícius Júnior