Italy vs Germany Livestream Free
It is Italy vs Germany Livestream Free in Fotnet24 and both teams come up with history in their sides. Italy and Germany have four world cups each represented by the stars in their logos. This is one of the indicators of the importance of the match. Big challenge for big names and in both squads has plenty of star players ready to shine tonight in Dall'Ara stadium in Bologne.
Match History
It all started in 1923, in 1 January when Italy won 3-1 a friendly game in Milan. Italy won more in Duisburg, Turin, Frankfurt and Bologna before Germany actually grab a draw in Berlin. Their first match in a majour competition was in Santiago, Chile a match which ended in a draw 0-0. The match of the century in 1970 it will be remembered for a long time by german side as they lost the semifinal of the world cup 4-3. A match to be remembered will be the clash of Dortmund where Italy eleminated the hosting country Germany in the semifinal. Goals of Grosso and Del Piero are sculpted in fans memories. However Germany eleminated Italy for the last time in Euro 2016 quarters with penalties. Italy has in total 15 victories equalising 12 and losing only 8 in international matches.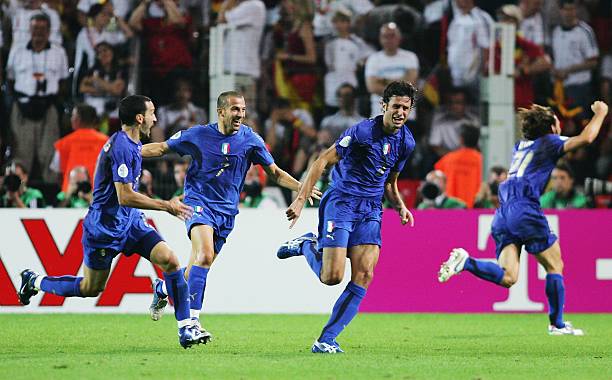 Italy vs Germany Livestream Free Line Ups
Both managers have done their calculations to pick the best names for this giant clash. Mancini will try new names instead of experience. Jorginho will be out for Tonali in and Scamacca will replace Belloti in the starting eleven. Flick has chosen Werner for the attack leaving Havertz out. Kimich and Goretzka will play in the midfield.

Italy (4-3-3): Donnarumma; Florenzi, Acerbi, Bastoni, Spinazzola; Tonali, Cristante, Locatelli; Politano, Scamacca, Pellegrini.
Germany (4-2-3-1): Neuer; Hofmann, Sule, Rudiger, Raum; Kimmich, Goretzka; Gnabry, Muller, Sané; Werner.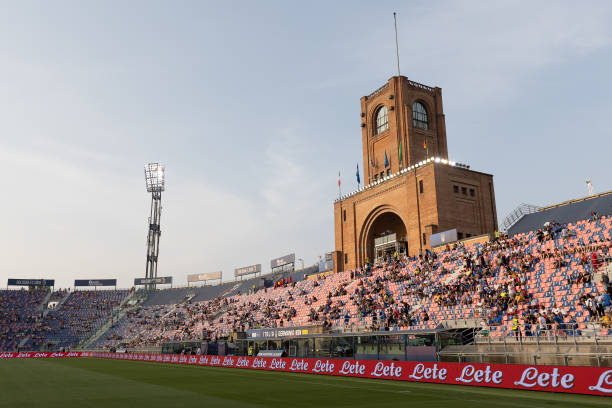 Interviews
Flick said that Italy now is buliding a new cycle and was a bit surprised that Italy was knocked out in World Cup Play Offs.
"We were all surprised Italy were knocked out and it's not easy to predict how they will play," the Germany coach said. "It's the second time Mancini has started a new cycle."
"I think we were all fans [of the Italian team] during the European Championship – the team spirit and how they played was impressive. He will try to do the same again and has the quality to implement that."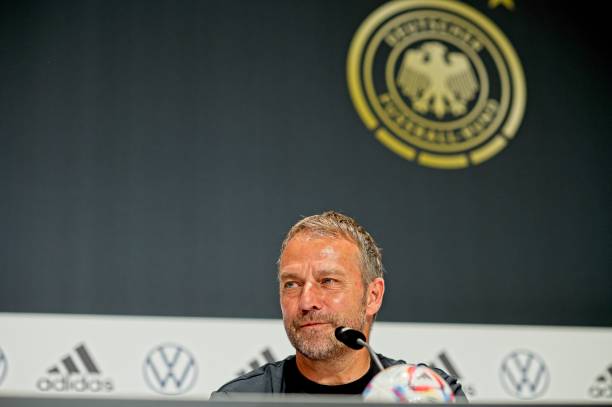 Mancini praised Germany and nominated them as one the favourites for the World Cup.
"Germany and England are two of the strongest teams around right now," said Mancini. "They have great players. We have changed a great deal and therefore we are running a lot of risks." "I see Germany as one of the favourites for the
World Cup
, along with Brazil, Argentina and France. They have technique, are quick on the counterattack, they go in for a high press, they are complete and 100% mature as a team unit."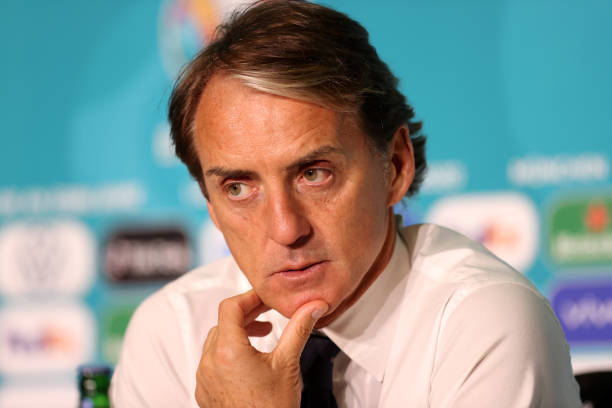 This kind of matches are characterised by intensity. Teams are tactical and certainly will study each other for continuity.Match serves as a real test to show the level and team spirit.Italy plays in home and this will help them. Germans are more cold to face this match with the right approachment and attitude. The best will win in Dall'Ara.