France vs Denmark Live Stream Free
It's France vs Denmark Live Stream Free on Fotnet24.com tonight and two teams come with some history in this duo challenge. Of course this was the challenge of Fifa World Cup 2018, where two teams met each other for the last time in an official match.
Denmark  progress has been outstanding as they have played 16 consecutive without a draw. France have nine matches without a defeat. French team is strong in hom,e scoring more than two in their previous four matches. This match come with some missings from both sides.
Line Ups
Didier Deshamps will not be on the bench for France as he has a family mourning. Second coach Guy Stéphan will be in charge in this game. Meanwhile danish defender Andreas Christiensen becomes a father and is not in this game also.
Pogba  misses also for the homeside as Kante and Tchouameni have the keys of the midfield. Griezmman  is behind Mbappe and Benzema in the attack. French squad has included   Nkuku after an impressive performance with RB Leipzig.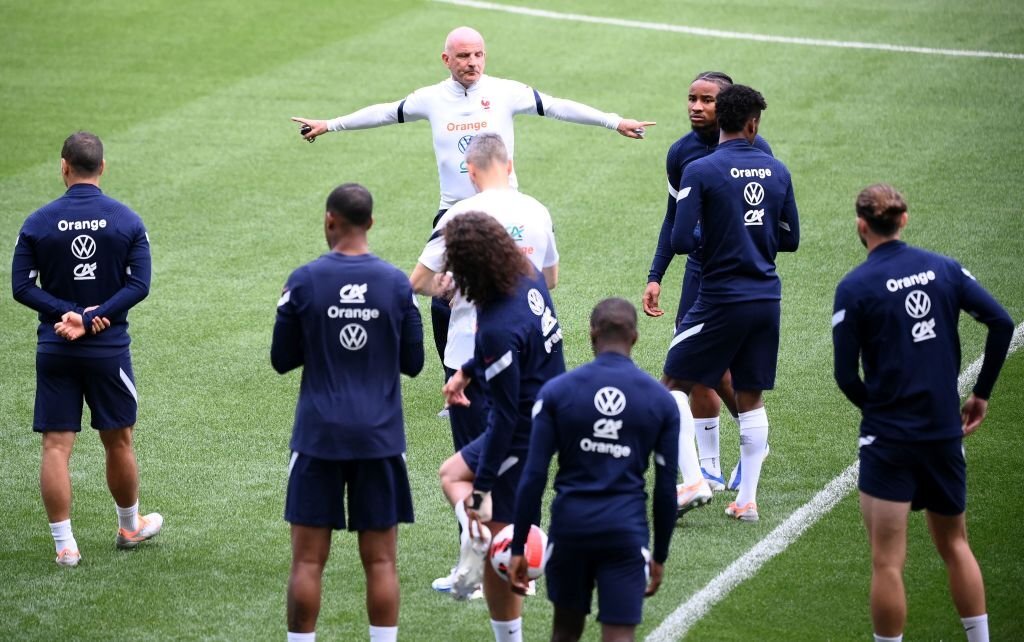 France Lineup (3-4-1-2): Lloris; Varane, Kimpembe, L Hernandez; Pavard, Kante, Tchouameni, T Hernandez; Griezmann; Benzema, Mbappe.
As for Denmark Kjaer misses because of an injury with AC Milan. That will give Vestergaard and Andersen a place in the central defence. Christian Eriksen has made his return also as he is a key player in Denmark tactics and movements.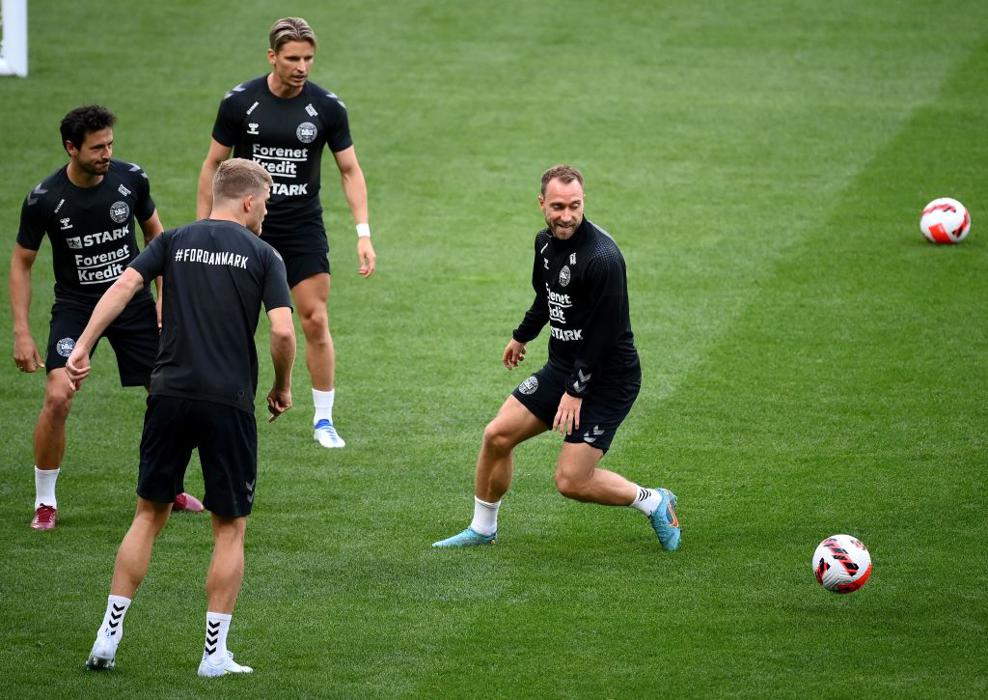 Denmark Lineup (4-3-3): Schmeichel; Wass, Andersen, Vestergaard, Maehle; Hojbjerg, Delaney, Eriksen; Skov, Dolberg, Poulsen.
Interviews France vs Dernmark Live Stream Free
Guy Stephan said in his press conference: "I have been in regular contact with Didier on the phone since Tuesday. He is in mourning but he is strong. He won't be here [for this match] but he will be back soon."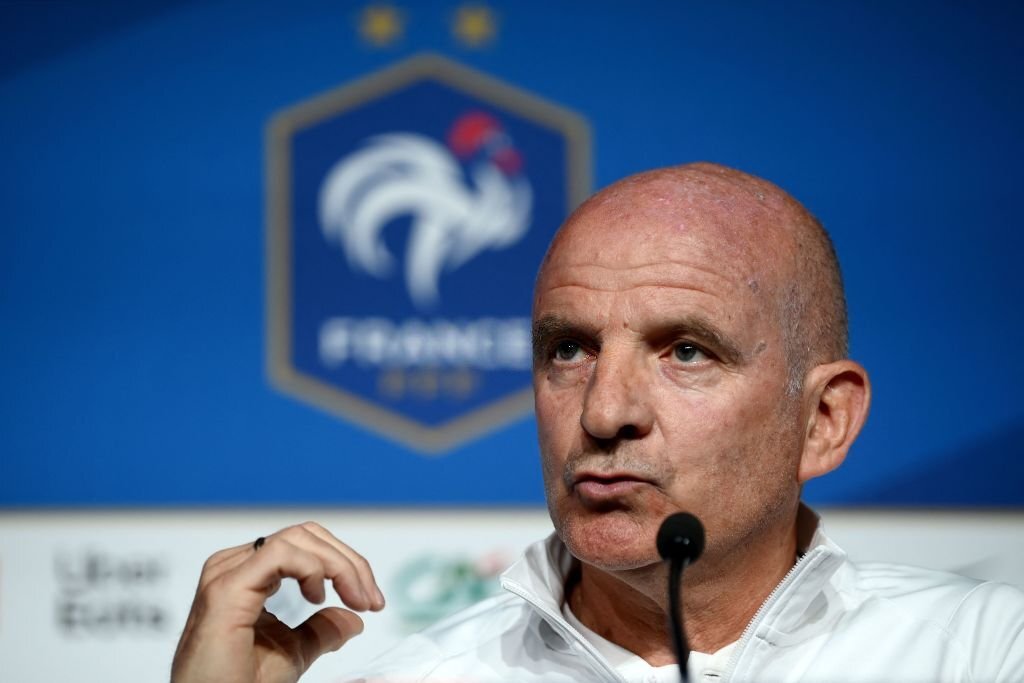 "I think Denmark are a bit underrated. We forget that they are 11th in the FIFA world rankings; better than Germany, Uruguay or Senegal."
 "As a coach, we are here for the collective, for the interaction between the players. That attacking trio are capable of unlocking a match. Through their goals, their decisive passes, their running off the ball, they are all capable of making the difference."
Kasper Hjulmand, Denmark coach said: "We always go out onto the pitch to win, it would be weird otherwise.We have to play a really good collective game and, if we do, I have a good feeling about this match."
"It is important for us to give something back to the people and create a connection with our fans. The players are Denmark's best ambassadors, role models for the youngsters."
"There are some very talented young players in the French team with a bright future ahead, like Moussa Diaby or Christopher Nkunku, and they may not even play."
This match will be mightily important for both squads. This will decide how the group continues. Both teams will face each other in the World Cup also. This match is a real test for studying opponent and creating a behaviour of play in the group.